ew Grassridge wind farm will supply electricity equivalent to the consumption of 40,000 households when complete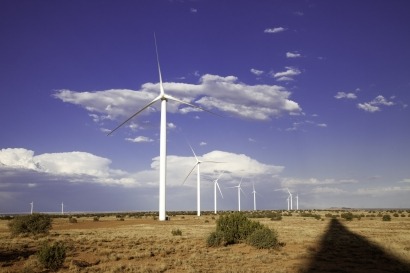 The construction of the Grassridge wind farm in Nelson Mandela has officially begun with a sod-turning ceremony attended by representatives from the South African Department of Energy (DoE), InnoWind (Pty) Ltd, PPC Ltd and the local community of Motherwell.
The R1.2 billion wind energy facility forms part of the DoE's Renewable Energy Independent Power Producer Procurement Programme which is being established at PPC's Grassridge Quarry, one of the first renewable energy projects developed on an operating quarry in South Africa.
InnoWind, a local wind energy developer owned by EDF Energies Nouvelles, has developed the project while the owner is Grassridge Wind Power, a project company consisting of InnoWind, the Industrial Development Corporation and the Grassridge Winds of Change Community Trust (a local community group that represents the interests of the Motherwell community). The wind farm will consist of 20 Vestas V-112 3MW wind turbines with an installed capacity of 61.5MW, generating electricity equivalent to the consumption of around 40,000 households (160,000 people). It represents the first phase of what may become an ongoing programme of wind energy deployment with further wind farm expansions nearby. The second phase of this programme is already being discussed by PPC and InnoWind.
"We have come a long way in bringing this project to fruition, and are all very excited to reach this milestone that is the start the construction of InnoWind's first wind farm in South Africa" said Kevin Minkoff, Project Manager at InnoWind.
The facility will also form part of the PPC's plans to rehabilitate the mine at Grassridge according to Egmont Otterman, Group Energy Manager at PPC Ltd. It will contribute to the DoE's 2011 determination to procure 3,725MW of energy from renewable energy sources and when commissioned will supply 10 percent of PPC's electrical energy requirements in South Africa.